Shopping Cart
Your Cart is Empty
Thank you for your business!
You should be receiving an order confirmation from Paypal shortly.
Exit Shopping Cart
Welcome and thank you for visiting!
The Italian American Club of Mahopac is dedicated to enriching the lives of all in our community through social and cultural events that reflect our members' rich Italian heritage. The club has many first and second generation members of Italian descent that are proud of this heritage.
We hope you will join us!
Click here to read a brief history of our club and we hope you are inspired by reading this Poem!
Giulio Cefaloni - President, Italian American Club of Mahopac
****** SPECIAL ANNOUNCEMENT******
Due to the current Covid-19 pandemic, and in accordance with the New York State
mandate prohibiting large gatherings, until further notice, the Italian American Club of
Mahopac has suspended all scheduled public events.
CLICK HERE to see our 2020 calendar.
Please stay safe and let's hope this crisis ends quickly so we can all get back to normal!
Dear friends, please contact your government officials regarding the pending legislation
(Bill Number S8553) to replace Columbus Day Holiday with Indigenous Peoples Day.
Below is the note you may want to use:
Dear_________________________________
I am calling you or writing to you to exhort you to vote against replacing Columbus Day Holiday with Indigenous Peoples Day.
I do encourage the creation of an Indigenous Peoples Day, but not at the expense of Columbus National Holiday. This would be totally discriminatory, unjust and totally against our American History. Columbus in many ways was the first immigrant to these new lands and we MUST protect that reality. He also represents the contributions made by Italian Americans to our Great Country and that heritage MUST also be protected.
Please try to defeat this bill any way possible. Also, please let me know what else we can do to once and for all put this issue to bed.
__________________________________________________________________________________________________________
People to call or write to:
* NYS Senator Peter Harckham
(914)241-4600
(518)455-2340
* NYS Assemblyman Kevin Byrne
((845)278-2923
(518)455-5783
Relay for Life Fundraising
Dear Members and Friends of the Italian American Club of Mahopac,
Each year for the past 20 years, our club has supported The American Cancer Society's, Relay for Life event. It remains one of our most worthwhile efforts as a club for our community and families. Since we cannot gather in person for the walk or raise money at Mahopac HS, like we have in the past, we are asking for your continued support by making a tax deductible donation online or by check.
- To make a donation online, CLICK HERE and follow the instructions on that page
- To make a donation by check, make it payable to American Cancer Society and mail it to:
Italian American Club of Mahopac
PO BOX 931
Mahopac, NY 10541
Also, Luminary Candles can be purchased to honor and encourage cancer survivors as well as remembering loved ones who have lost their battle. These candles can be purchased for $10 each or 3 for $25. They will be written with the names of your loved ones and displayed at a Drive Through event. The location and date will be announced by the Relay Leadership in the next few weeks. To purchase them, please send the name(s) and a check payable to American Cancer Society and mail it to:
Italian American Club of Mahopac
PO BOX 931
Mahopac, NY 10541
On behalf of the many families and individuals who depend on the
American Cancer Society for hope and breakthroughs,
WE THANK YOU
Any questions, feel free to call Linda Cefaloni at 845 628-1641
Your compassion and generosity will bring us one day closer to finding a cure.
IAC donates food to our doctors, nurses and first responders
The Italian American Club of Mahopac donated food to the Putnam Hospital Medical Staff and to the Carmel Police Department. Food was prepared and delivered by Frankie and Augie'z Restaurant. Let's continue to show our appreciation to all our first responders and continue to support our local businesses!!!
Giffoni Film Festival 2020
See information and application below provided by
FEDERAZIONE CAMPANIA,
the sponsors of this annual event
Every year, consistent with our mission of being a community focused organization, the Italian American Club of Mahopac adopts a charity and raises funds in support of their mission. Last year, the Club raised over $8,000 for Putnam Recreation Programs and Habilitation (PRPH). In prior years, we have raised substantial amounts of money for other organizations such as Community Cares, Multiple Sclerosis Society, Wounded Warriors Organization, Make a Wish Foundation, American Cancer Society, Pajamas Program, Putnam & Northern Westchester Women Resource Center, Drug Crisis in our Backyard.
We are proud to announce for 2020 we have chosen
Putnam County Children's Committee
Their Mission as stated on their website:
Putnam County Children's Commitee, Inc. provides financial assistance to county children who are in need of aid for health, education, and/or welfare. Our help will begin after all other sources of aid have been exhausted.
Programs and Activities:
TO CHILDREN IN NEED

We care for the victims of poverty, abuse, family hardship and emergencies. Requests are made by social workers, school personnel, recreation directors, and pastors. Upon examination and approval, the Committee will fund these requests. We also contribute money for school supplies and holiday gifts.
FOSTER CHILDREN'S CARE
Each Putnam County foster child receives a monthly allowance for personal expenses, a birthday check, and a check for December holidays, with amounts varying based on the child's age. These monies are distributed by case workers of the Putnam County Department of Social Services in keeping with privacy laws.
SCHOLARSHIPS
Annually, letters announcing PCCC scholarships are sent to high schools that service Putnam County residents. Priority is given to the financial need of the student, with consideration of academic achievement, extracurricular activities and community service. Scholarships are awarded in varying amounts.
Every year, the Italian American Club of Mahopac (IAC) picks a charity for which to raise money. In 2019, the IAC chose Putnam Recreation Programs and Habilitation (PRPH), a local organization dedicated to providing high quality recreational opportunities for children and adults with special needs who reside in Putnam County.
This year the IAC raised $8,400, including $5,000 from club member Nicole Cristofaro whose organization she works with contributed the money anonymously.
During it's September 22 Gala Dinner Dance, the club presented the checks to Jim Sullivan, Executive Director of PRPH.
Thank you to our journal chairperson, Linda Cefaloni, and the entire team for doing such a fantastic job in putting this year's journal together!
We also acknowledge and appreciatively thank our MERCHANTS and FRIENDS of The Italian American Club of Mahopac who sponsored the ads and support our Columbus Day Festivities.
Please patronize their businesses and thank them for their community pride and involvement. Grazie!
To view the entire 2019 Journal, please click on the pictured cover page. You can also click on any of the ads to be linked to the merchant's website, if there is one listed on the ad.
Getting to know the 2019 Marshals
and Honorees
Interview
and
Cooking Extravaganza
It has become a tradition that every year we film an interview with the Grand Marshal and Honorees to get to know them better and to get their views on many topics. It's also a tradition to film a "Cooking Extravaganza" where the Marshals prepare their favorite dishes, representing their respective Italian region, and share their recipes on camera .
Thank you to Giulio Cefaloni - chairperson and host of the event; Anthony Dicarlo - 2019 Grand Marshal; Michelle Capozzella and Frank Giordano - 2019 Honorary Marshals; Michael Nesheiwat and Kevin Heinzinger -2019 Special Honorees; Jim Sullivan - Executive Director Putnam Recreation Programs and Habilitation (PRPH) (the IAC 2019 adopted charity); and Linda Cefaloni - 2019 Journal Committee Chairperson.
The Italian American Club of Mahopac awarded three high school seniors, each five hundred dollar scholarships, in recognition of their demonstrated academic achievements, and for their overwhelming contributions to both school community and the greater Putnam County Community.
The recipients were Natalie Scanlon , who will be attending Northeastern University, Nicole Fierro who will be attending Manhattan College, and Christopher Bauco, who will be attending Penn State University.
The President of the Italian American Club, Giulio Cefaloni, and Mr. Anthony DiCarlo, Superintendent of Mahopac Central School District and 2019 Putnam County Columbus Festivities Grand Marshal, congratulated the honorees, and wished them well in their future endeavors. Also in attendance were the late Putnam County Court Judge Hon. Jim Reitz, and Putnam County Commissioner of Health Dr. Michael Nesheiwat, Special Honoree for the 2019 Putnam County Columbus Festivities.
Congratulations to these students on this well-deserved award. We wish them the best in their educational pursuits, hope that they will continue to study the Italian culture and language and encourage them to stay engaged in both their school and communities at large."
The Italian American Club of Mahopac is pleased to announce our
2019 Grand Marshal, Honorary Marshals,
Special Honorees, and
Miss & Little Miss Columbus
Mahopac Schools Superintendent
Mahopac Library Executive Director
Putnam County Health Commissioner
Let us remember our military men and women who will be away from their families during this holiday season. Support UNITED FOR THE TROOPS and help them bring a little comfort to our troops.
Star Spangled Banner (The National Anthem)

Oh, say can you see
By the dawns early light
What so proudly we hailed
At the twilights last gleaming?
Who's broad striped and bright stars
Through the perilous fight
O'er the ramparts we watched
Were so gallantly streaming?
And the rocket's red glare!
The bombs bursting in air!
Gave proof through the night
That our flag was still there
Oh, say does that star spangled banner yet wave
O'er the land of the free
And the home of the brave?
National Anthem of Italian Republic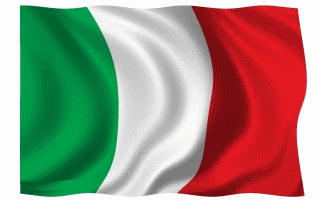 Fratelli d'Italia,
l'Italia s'e' desta,
dell'elmo di Scipio
s'e cinta la testa.
Dov'e la vittoria?
Le porga la chioma,
che schiava di Roma
Iddio la creo'.
Stringiamci a coorte,
siam pronti alla morte.
Siam pronti alla morte,
l'Italia chiamo'.
Stringiamci a coorte,
siam pronti alla morte.
Siam pronti alla morte,
l'Italia chiamo', si'!
Noi fummo da secoli
calpesti, derisi,
perche' non siam popoli,
perche' siam divisi.
Raccolgaci un'unica
bandiera, una speme:
di fonderci insieme
gia' l'ora suono'.
Did you know?
"Il Canto degli Italiani", is the National Anthem of Italy. It is best known among Italians as "Inno di Mameli", after the author of the lyrics, or "Fratelli d'Italia", from its opening line. The words were written in the autumn of 1847 in Genoa by the then 20-year-old student and patriot Goffredo Mameli. Two months later, they were set to music in Turin by another Geneose, Michele Novaro. The hymn enjoyed widespread popularity throughout the period of the Risorgimento and in the following decades. Nevertheless, after the Italian Unification in 1861, the adopted national anthem was the "Marcia Reale" (Royal March), the official hymn of the House of Savoy composed in 1831 by order of Carlo Alberto di Savoia. After WW2, Italy became a Republic, and on October 12, 1946, "Il Canto degli Italiani" was provisionally chosen as the country's new national anthem. This choice was made official in law only on November 23, 2012.
The Italian American Club of Mahopac is featuring a number of great events in the coming months.
Click here to see what's going on e Venite Tutti a Divertirvi!
Click on the "f" icon above for the Italian American Club Facebook page!
/